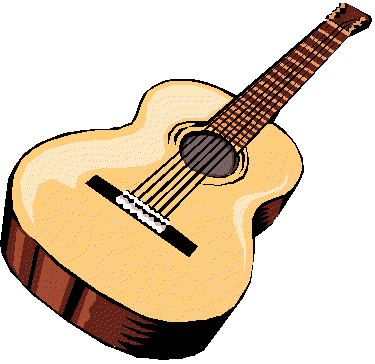 General
I have a Martin D18 (circa 1960) and a Yamaha 12-string. I've been playing guitar and singing for 24 years. I cut my teeth on Peter, Paul and Mary and the Kingston Trio. I play a lot of various kinds of music, from easy listening (James Taylor, Dan Fogleberg, Jimmy Buffet, etc.) to contemporary Christian (Don Fransisco, Amy Grant, Michael Card).
Since I play the guitar and sing, some friends had asked that I put some of my stuff on here. On my old site, I had some streaming RealAudio content that worked real well. I'll try to get some of it on this new site as soon as I can.
I also play and sing for wedding ceremonies as well as church and school groups here in South Carolina. If you are interested in booking me, please

me for more information.
The following RealPlayer files are responses to special requests and won't be on here long:
For Brewbear... here is the song you've been asking for for a couple of years now:
On Teach Your Children, I decided to do a little bit of harmony. It's certainly not professional quality, but it gives a general idea.
I had fun singing karaoke with a friend who recorded several songs for me:
The last one is in memory of my father, Wm. K. Henderson, who died on May 2, 1999. He loved it when I sang this song for him. Unfortunately, it has some bad spots in it that I couldn't get rid of since I have only 32 Mb of RAM. Dad, I love you, wherever you are. Leader of the Band
Tablature, Lyrics and Other Guitar Links
There are several good guitar links for getting tablature and lyrics. The first thing to do is get a program that uses the files that are available. Then best one I've found is called Chord Pro Manager. It is shareware, but it is a wonderful program for creating and printing songs with chords and tablature tables. You can get it at www.cientec.cl/music/ .
Once you've gotten this file, the best place I've found to get lyrics is the OLGA site. It is currently in the midst of a lawsuit (I think) and is closing, but some of the mirror sites are still available. It is an index of thousands of songs, searchable by song title, author and keyword. You can navigate to it and many other great music sites by visiting Harmony Central. Good luck!
There are also some decent computerized (digital) guitar tuners available as shareware. Try the Dasein Guitar Tuner to start.

Sign My Guestbook
View My Guestbook
You are number
to visit this site. Thank you for your visit!