B.A.S.S. Touring Pros
I recently had the opportunity to spend a little time with some of the touring B.A.S.S. pros who were fishing the Top 100 on Lake Murray. These included Roland Martin, Larry Nixon, Jimmy Houston, Kevin VanDam, Denny Brauer, David Fritts and Tommy Biffle. I wish I could say that they are all personal friends of mine (after all, I could probably fare MUCH better in my own tournaments if I had the benefit of their experience on a first-hand, personal basis), but I can't. I did, however, get the chance to talk about how they had done in the tournament so far. After the first day of fishing, they all said that it wasn't as good as they had hoped, but they all had high hopes for the rest of the tournament.
While there, my daughter did a little casting for prizes and got to be interviewed on-air on WCOS, the local country radio station. We also got some autographs and she even took some pictures of me with several of the pros. We had a lot of fun. These guys are all just down-home good fellas and the love talking about fishin'... especially with those of us who know the lake a little better than they do!
You can click on the pictures for a larger version.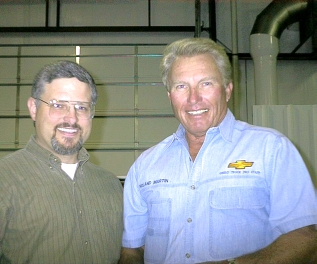 Roland Martin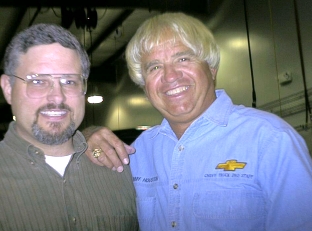 Jimmy Houston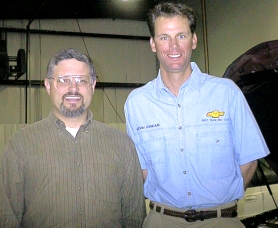 Kevin VanDam

Sign My Guestbook
View My Guestbook
You are number
to visit this site. Thank you for your visit!
Best if viewed with: